Core Network Technology, Inc. is dedicated to providing excellent service to help your company streamline its network, increase productivity, reduce downtime, and simplify your monthly IT costs.
At Core Network Technology, we understand that every company is unique and requires managed IT services which best fit their needs.
Some of these services include: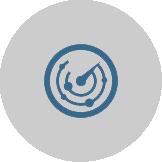 24/7 Server and Workstation Monitoring
Keeping An Eye On Your Hardware
• Active monitoring of servers and workstations to detect and notify us of any issues automatically.

• Centralized management of antivirus, anti-malware, and system update solutions.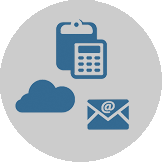 Management of On-Site and Cloud Based Solutions
Seamless Integration
• Including accounting, email, graphics, medical billing and EMR, office productivity, published applications, and more.

• Installation, configuration, updates, and user management.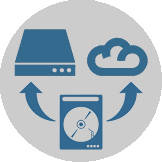 Data Backup and Disaster Recovery Planning
Peace of Mind
• Identifying critical data to be backed up.

• Configuring In-House and Online backups.

• Scheduling tests to recover backed up data.
Network Optimization and Management
Speed and Reliability
• Surveying of network to determine hardware which should be upgraded.

• Combining data/applications (if possible) to reduce the amount of servers running.

• Scheduling maintenance and updates of servers and workstations.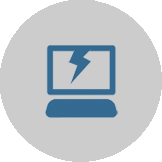 Easy To Use Helpdesk Support
Friendly and Courteous Service
• Staff can easily open a trouble ticket via email with our automated ticketing system.

• Remote support tools allow us to connect to users computer from any location.

• Most issues can be quickly resolved without having to travel on-site.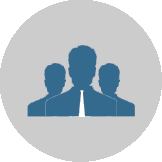 Vendor And Account Management
Let Us Deal With Them
• Organization and documentation of vendor information for quick and easy access.

• Eliminates the need for employee involvement should there be any issues, allowing productivity to stay as high as possible at all times.
So, why Core Network Technology?

With our flat rate, all-inclusive monthly support plans you can rest assured that your issues will be
resolved by our prompt, thorough, and friendly staff without having to worry about what your IT costs will be.
Knowing that your systems are being monitored and protected 24 hours a day, you can count on your
network operating at peak performance exactly when you need it to be. - Always.