Core Network Technology, Inc. was founded in 2010 by co-owners Kamal Boradia and Jeremy Szymanski. With over 30 years of combined IT experience, after working together for three years we decided it was time for us to go out on our own and start a company focused on providing personalized quality IT support.

Our goal is to form long-term relationships with small to medium sized businesses and provide them with fast, friendly, comprehensive service that will help the companies thrive and grow. We would like for you to feel as if we are a part of your company, and not just the people that you call in to fix things.
Based on Long Island and Westchester county New York, we service a wide range of clients who excel in the fields of accounting, advertising, answering services, digital design and production, education, film production, marketing, medical equipment calibration, medical services, product design, and more.

We are privileged to support companies based in New York, New Jersey, and Pennsylvania with satellite offices in multiple states across the US, as well as offices overseas. Our experience in such varied fields across single and multiple office locations should give you the confidence in knowing that we can find a solution that works for you.
Core Network Technology employees are proud to hold multiple certifications from these trusted vendors:

&nbsp&nbsp&nbsp&nbsp&nbsp&nbsp&nbsp&nbsp&nbsp&nbsp&nbsp&nbsp&nbsp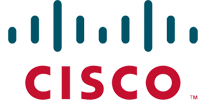 &nbsp&nbsp&nbsp&nbsp&nbsp&nbsp&nbsp&nbsp&nbsp&nbsp&nbsp&nbsp&nbsp

&nbsp&nbsp&nbsp&nbsp&nbsp&nbsp&nbsp&nbsp&nbsp&nbsp&nbsp&nbsp&nbsp

So, why Core Network Technology?

With our flat rate, all-inclusive monthly support plans you can rest assured that your issues will be
resolved by our prompt, thorough, and friendly staff without having to worry about what your IT costs will be.
Knowing that your systems are being monitored and protected 24 hours a day, you can count on your
network operating at peak performance exactly when you need it to be. - Always.